Covid-19 and Financial Inclusion in Nigeria: Effects and Implications on Agent Banking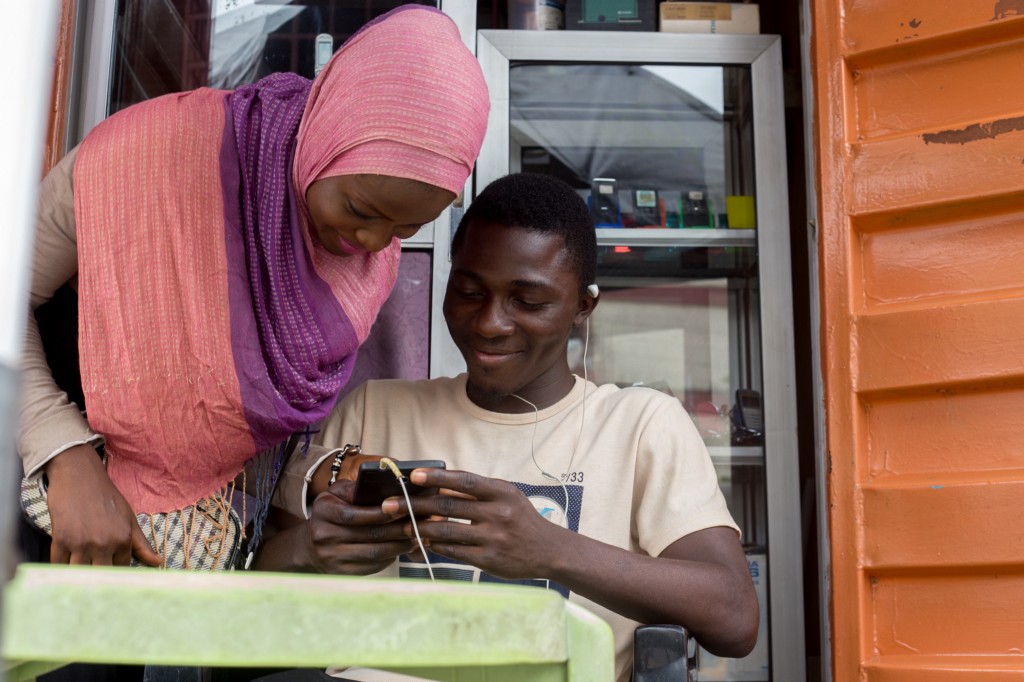 Agent Banking "…is the provision of financial services to customers by a third party (agent) on behalf of a licensed deposit taking financial institution and/or mobile money operator (principal)." (from CBN Agent Banking Guidelines)
We've written extensively in the past about agent networks and their role in DFS delivery at the last mile, especially in rural and remote areas. As the coronavirus pandemic rages on, the spotlight is once again cast upon agents as a major service point for financial services.
An agent's location could be the High Street supermarket or cornerside shop. Agency banking brings banking and financial services next door to the customer, is convenient and promotes financial inclusion, particularly in places without bank branches. Agent channels deliver digital financial services to financially excluded customers.
Covid-19 and financial services regulatory intervention
With social distancing protocols in full effect to minimise the risk of contracting or spreading the COVID-19 diseases, banks have been mandated by regulatory bodies to limit their occupancy to 65–70% capacity. Customer traffic is now actively channeled to agent locations. The Central Bank has issued measures to minimize the risk of infection by addressing the following concerns:
1. Minimizing risks of transmission of infection in banking halls.
2. Minimize cash transactions.
3. Designation of banking and financial services as "Essential services.''
Anecdotal evidence of impact of Covid-19
Secondary data may suffice, as no empirical study is readily available.
Elvis Eromosele reports: "…agent banking is emerging an unlikely winner…proving an effective way to improve financial inclusion… the lockdown has reinforced the position of agent banking as an important and maybe even indispensable part of the financial service ecosystem…agents are becoming the channel of choice for many; they are close, convenient and cost-effective. The number one proof of the growing acceptance of the agent banking model, particularly during the lockdown is the queue of people waiting to either collect cash or transfer fund…".
Another expert, Henry Chukwu, also reports that: "…financial services agents are also being affected as they are experiencing diminishing transactions and income due to the closure of a significant number of businesses and low economic activity. Other challenges …include limited support from the financial service providers that hired them… Agents now rely on rebalancing through ATMs …increasing their cost to serve…agents are faced with more threat of harassment by law enforcement agents …".
Key insights
Agent locations ensure continuity of financial services in a lockdown or crisis and provide a useful measure of redundancy in the financial system. Agent recruitment should be sensitive to location-specific requirements, prioritizing existing businesses that could offer synergies to the CICO business.
The report that some FSPs did not sufficiently support their agents and of law enforcement agents harassing agents suggests that there was an oversight in integrating the rest of the ecosystem on the new designation of financial services as essential services. The ugly scenes of desperate depositors crowding bank branches after the lockdown, almost totally unmindful of the risk of cross infection, illustrates the urgent need to prioritize and give more support to agent banking.
Financial palliatives should have been majorly channeled through agents to support the "Cashless policy", improve agent economics, promote opening of accounts for beneficiaries, as well as accountability and transparency.
Agent services also need adequate infrastructure. Telecommunications is critical for efficient agent services, particularly in the use of digital equipment (POS terminals, mobile apps) to serve customers; thus rural telephony and roll-out of other requisite infrastructure and equipment to the hinterlands is urgently required. Innovations,such as e-KYC may allow helicopter injection of finance direct to poor households and should be enabled by regulatory flexibility.
It may be the avenue for achieving the 2020 inclusion target.
— — — — — — — — — — — — — — — — — — — — — — — —
Professor Olawale Ajai leads the policy workstream of the Sustainable and Inclusive Digital Financial Services initiative