Financial inclusion, a sustainable pathway to empowering women
Financial inclusion, a sustainable pathway to empowering women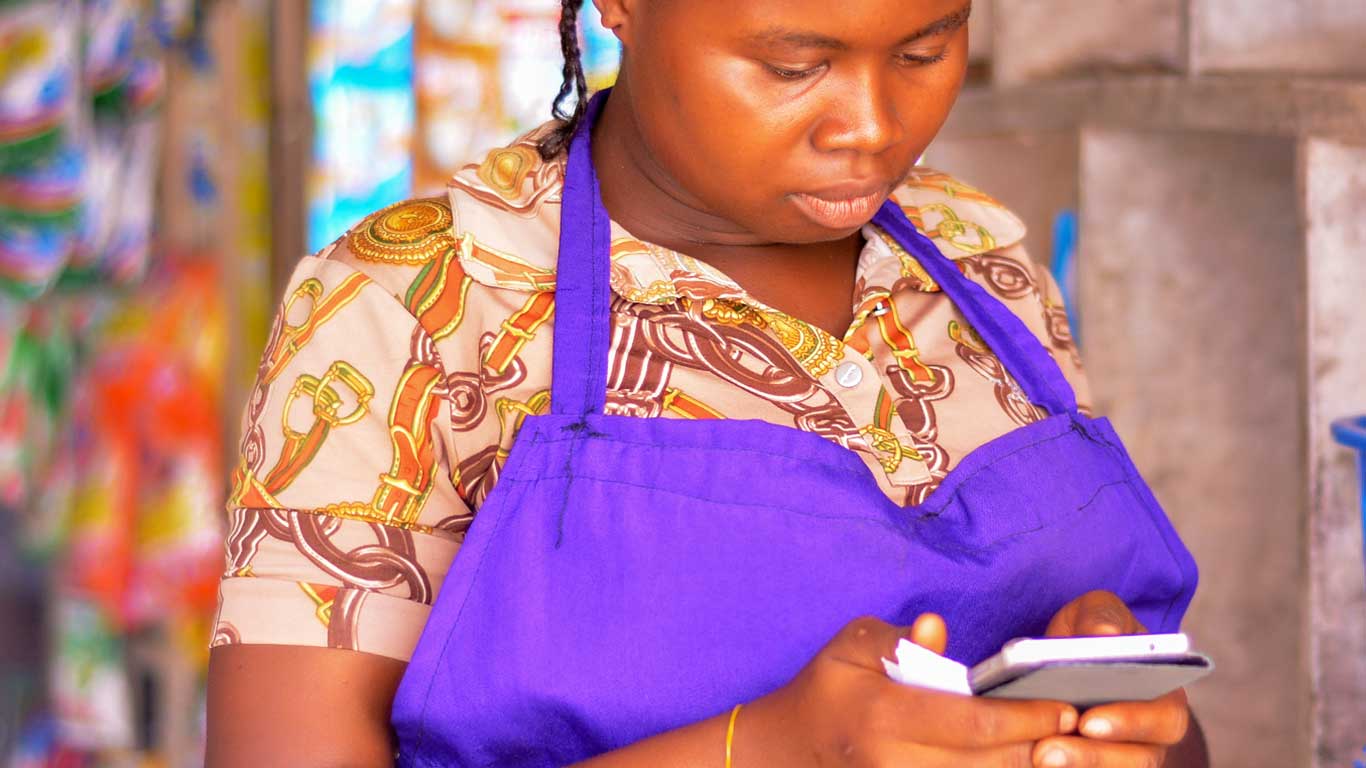 Attaining the Sustainable Development Goals is one of the most ambitious projects on the planet. A project of immense scale and unfathomable impact, it is no surprise that several experts have doubted the possibility of ever attaining them. Why? For one, the SDGs are severely underfunded as the estimated budget is $USD 5–7 trillion, and so far, the grand rhetoric over the subject matter far outweighs the efforts made towards attaining them. And thus the need to find innovative ways to optimize resources in the pursuit of realizing the SDGs.
As we celebrate the International Women's Day as well as Women's History Month, we want to share our conviction about the role financial inclusion plays in the achievement of at least, two of the SDGs that matter a lot to women — Gender Equality (SDG 5) and Poverty Eradication (SDG 1). We believe that deliberately solving financial inclusion for women will have a cascading impact on equality and poverty eradication.
Benefits of financial inclusion
Financial inclusion, the access to and use of financial products and services, when properly planned, implemented and managed, can enhance women empowerment in a number of important ways.
First, having access to financial services can enhance women's ability to adequately plan and manage their financial lives. Melinda Gates, Co-Chair of the Bill & Melinda Gates Foundation, said, "When the government deposits social welfare payments or other subsidies directly into women's digital bank accounts, the impact is amazing. Women gain decision-making power in their homes, and with more financial tools at their disposal they invest in their families' prosperity and help drive broad economic growth."
Second, it can grant women more financial autonomy over their lives. Autonomy is a critical lever in human empowerment and for women, it is even more pertinent as social norms and cultural dynamics limit women's autonomy. For example, in some regions, women need a man's permission to borrow or engage in a contract.
Third, to a large extent, financial inclusion can reduce women's vulnerability by providing an avenue for them to borrow to meet unexpected expenses, such as medical treatments and school fees.
Dearth of appropriate financial services for women
Most people agree on the importance of financial inclusion particularly for women and the potential impact it can have on the community/economy. However, access to financial services and products remains elusive for women with about 1 billion women still financially excluded globally. In Nigeria, 20.5 million women live day to day without a bank account (EFinA, A2F 2018). As we reported in our 2019 State of the Market Report, majority of these women are young women and widows.
Among the plethora of reasons for this gap in financial inclusion, is the dearth of appropriate financial products created specifically for women in the Nigerian banking system. Many of these products offer limited value propositions to women and thus experience little to no adoption.
While organizations from across a wide range of industries create products and services targeted along gender lines, the banking industry still lags behind in addressing specific financial needs of women.
To better design financial products that will enhance women's economic empowerment, banks and other financial service providers need better understanding of:
• the market demand. What barriers do women face in adopting financial services? Some usual suspects include illiteracy, lack of funds, time poverty etc.
• the social and cultural context. For example, social customs that forbids women to do some jobs or limits their mobility.
• the legal and institutional context. For example, the laws about the ownership of land by women or access to justice, or restrictive collateral requirements for loans.
Other inhibitors to female financial access
Millions of women around the world continue to battle the daunting realities of having limited or no rights, being sidelined or violently mistreated, and living in abject poverty. In some parts of the world, women have no right to property, they're not equally educated and are often forced into early marriages and motherhood.
In a survey to understand the relationship between giving women land rights and agricultural productivity in Southern Africa by the charity organization, ActionAid, it was discovered that while land rights were viewed as very important by women for many reasons, women usually did not have access to the landed property. Not only that, but these women were also uneducated which was a huge barrier to adopting new technologies. Illiteracy and the consequences of illiteracy i.e. low self-esteem, a lack of confidence, etc. were factors preventing these women from receiving credit, further limiting their use of land.
In short, it was a vicious cycle of poverty.
Ensuring that women benefit from financial services requires us to have in-depth understanding of the diverse inhibitors women face.
Financial inclusion and women's empowerment — the evidence
It is important to note that financial access alone is not enough to empower women and ensure progress towards the Sustainable Development Goals. Financial products and services need to enhance access to other social necessities such as health, vocation and education in the interest of making holistic impact on the women within their families and communities. The provision of women's financial inclusion products should therefore carefully consider the context in which women live and the levels of discrimination — at the institutional and community levels — they may face which limit their use of financial services. If financial institutions re-evaluate and reconstruct their approach in communicating with women when launching new products, and also become deliberate in meeting the specific needs of such women, the growth opportunities will be phenomenal.
As we celebrate the International Women's Day, let us remember that empowering women is not just about social parity but it is a quest that has tangible benefits for us all, on a personal, communal and national level.
The more women are empowered, the better our world will be at every level.
Dr Ijeoma Nwagwu and Ibukun Taiwo are members of the Sustainable and Inclusive Digital Financial Services initiative of the Lagos Business School