Financial Inclusion and the Frugality of Mobile Money for the BOP
Financial Inclusion and the Frugality of Mobile Money for the BOP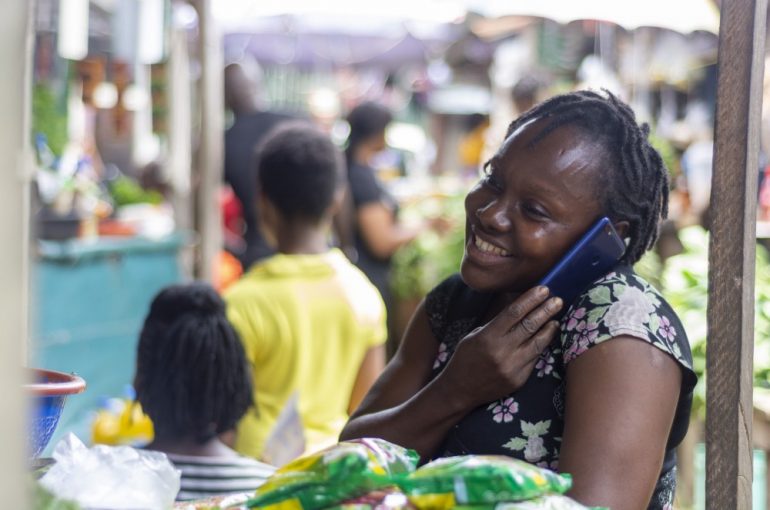 Mobile money and digital financial services are frugal innovations and proven vehicles for providing and deepening access to formal financial services among the unbanked and underserved citizens.
What is a frugal product and how does mobile money fit into this description?
To be frugal means to be efficient at adding value amidst scarce resources. Frugal products are thus products developed amidst resource constraints in order to meet the needs of the mass-market. The frugality of a product or service stems from three key underlying assumptions that:
a) it is conceived by a frugal mindset;
b) it is driven by a frugal process;
c) the outcome must be frugal.
Frugal innovations therefore involve the amalgamation of the three factors to realize solutions that are cheap, easy to access and are unsophisticated. Frugal outcomes (products/services) are not sub-standard products as some assume. Rather, they are innovative solutions that make use of available resources to solve every day needs.
Let's dig deeper into each individual requirement for frugality.
Frugal products and services are engineered by a frugal mindset.
A frugal mindset depicts how a producer, in this case, a financial service provider (FSP), prudently manages meager resources to develop quality financial products and services targeted at low-income customers. Such a mindset allows FSPs to explore low-cost options (processes and resources) when creating and delivering value.
On the other hand, a frugal process entails the creation of value for the end-customer with minimal waste that otherwise would have translated into high cost-to-serve users of formal financial services. It emphasizes a lean approach to product innovation, development, and service delivery.
On its part, a frugal outcome is essentially an end product and/or service that addresses the underserved or excluded markets at the base of the economic pyramid; or products and services that primarily meet the needs of developing markets. Thus, quality low-cost, accessible and easy to use formal financial services are frugal outcomes.
One of the causes of financial exclusion is the exorbitant cost of financial services. Because the cost of providing their services to consumers is high, it reflects in the pricing structure of financial services by FSPs. The high cost of delivering traditional financial services to customers is mainly due to the high cost of running bank branches and their attendant cost. This traditional model is not sustainable in rural and remote areas. Most times, the profits gotten from these areas are not enough to offset the cost of setting up and running a bank branch.
For customers living in remote rural locations, their financial access challenges extend beyond just pricing. We also have to consider the time and cost of traveling to the bank (in some settlements, people have to travel more than 25km to get to a bank), waiting time due to congested banking halls, closure of shops and businesses to visit banking halls or ATMs, and many more.
There is also product sophistication which by design excludes customers with limited literacy.
While the digital era promised to resolve some of these issues, poor internet connectivity, high cost of data, USSD session pricing, and low digital self-efficacy are the new inhibitive factors limiting the adoption of digital financial services by the unbanked and under-banked customers.
Enter mobile money.
The frugality of mobile money enables it address these problems.
In terms of access to financial services, the use of financial service agents unlocked banking for millions of customers, as entrepreneurs within the community became the neighborhood bank.
It costs approximately N50,000 ($137) to set up an agent without a POS terminal and between N150,000 ($410) to N170,000 ($466) for agents equipped with a POS terminal. One agent can serve a community of up to 600 people per km2. The agent eliminates long queues, delays, long travel distances, language barrier, and many other inhibitors for the customers.
Despite the compelling value proposition that mobile money offers, its adoption in Nigeria is currently the lowest across Sub-Saharan Africa. While other countries are recording significant progress in their quest to tackle financial exclusion with mobile money, Nigeria still struggles.
It is therefore pertinent that stakeholders, particularly financial service providers, embrace a frugality mindset when thinking about serving the financially excluded, especially those at the bottom of the pyramid. This will help providers to reframe constraints as opportunities, bridge access, and also evolve new business models that help them serve the excluded and underserved segments profitably and at scale.
Nigeria's financial service ecosystem is in dire need of frugal innovations. How can we encourage more providers to embrace this system of thinking?
………………………………………………………………
Immanuel Umukoro and Ibukun Taiwo are members of the Sustainable and Inclusive Digital Financial Services initiative of the Lagos Business School